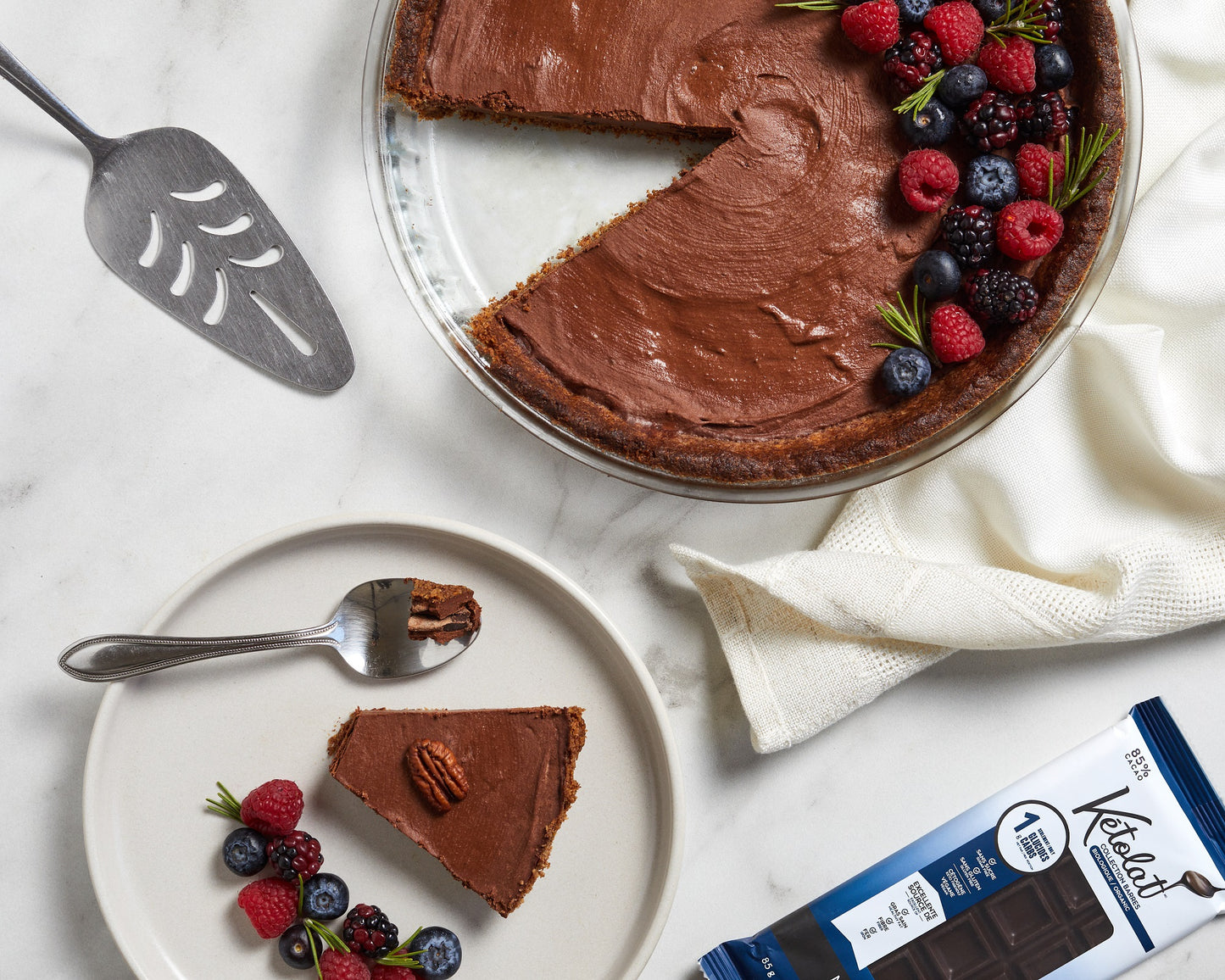 This sugar-free recipe may be translated by the words simple and patience because it requires no cooking but still, it has to be refrigerated with time to give the tart a perfect texture. Its vegan composition give this dessert a wonderful taste and will enchant chocolate lovers with its creamy and delicate finish.
Ingredients :
Crust
Chocolate cream
255g Sugar free Ketolat chocolate chips
200ml coconut cream (Leave in the refrigerator and keep only the hard part)
Préparation :
Croûte
1. Preheat the oven to 350 °F
2. Butter the bottom of a 9-inch pie pan.
4. Mix all the crust ingredients in a food processor until the mixture is holding together.
5. Press this preparation on the bottom and on the sides of the pie pan.
6. Bake for 18 minutes and let cool completely.
Chocolate cream

1. Pour the chocolate chips into a bowl.
2. Heat the coconut cream and almond milk without boiling the mixture and add erythritol then the guar gum.
3. Pour the coconut cream mixture over the chocolate.
4. Wait 5 minutes and mix well until the mixture is smooth.
5. Pour into the mold and let cool for a minimum of 2 hours.