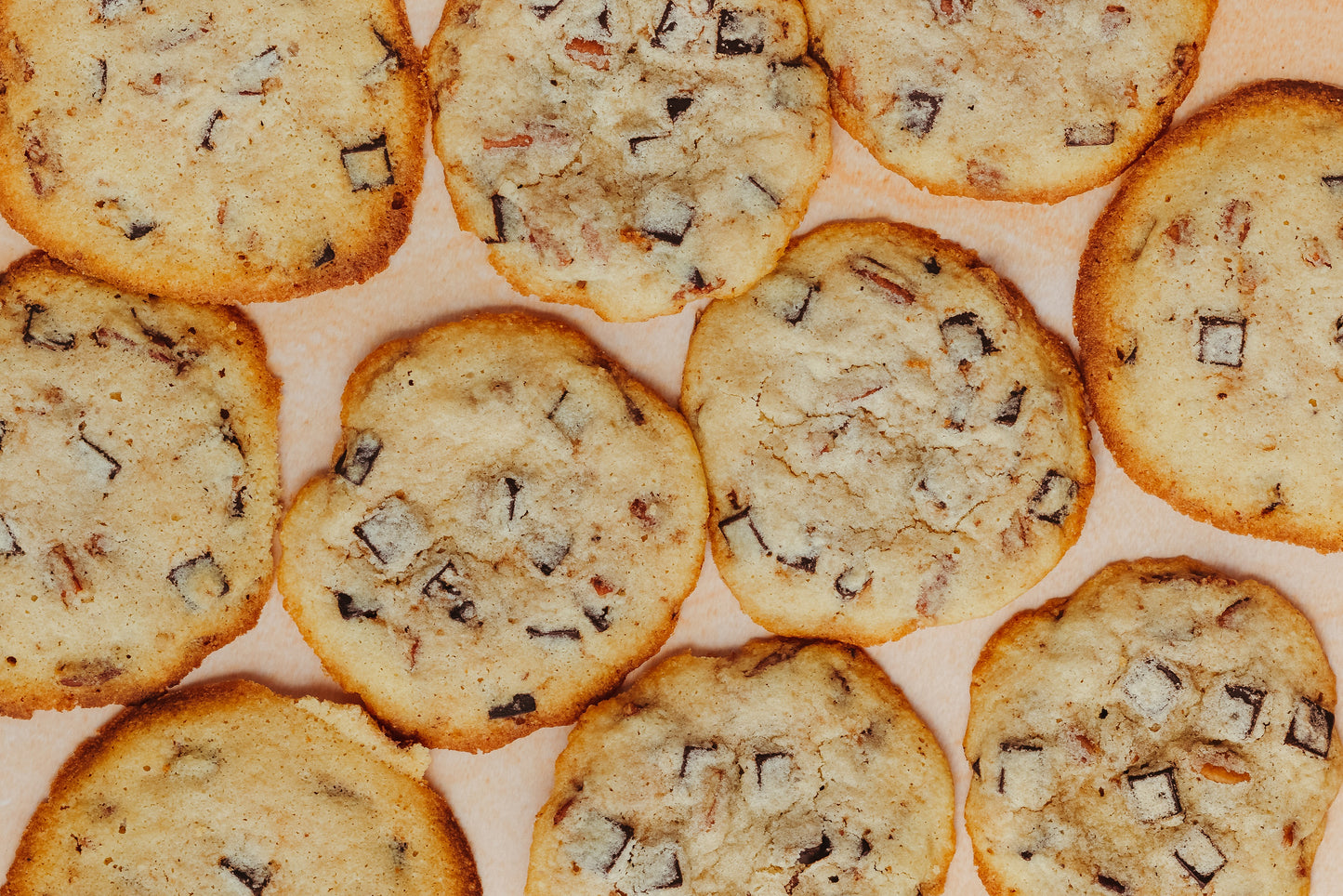 Everyone loves chocolate chunk cookies. Then would you not enjoy a recipe with no negative effect on you health and your body. It is now time to treat yourself after a good meal wihtout putting your head into sugar and guilt. This recipe will make you feel happiest than ever since its made dairy-free. Its soft texture will comfort kids and parents.
Ingredients :
3/4 cup golden erythritol
1 cup Ketolat chocolate chunks
Mix 4 tsp. of chia seeds with 4 à 6 tbsp. of water
* Let rest for 20 minutes and use the preparation you got instead of the eggs.
Steps :
1. Preheat the oven at 350°F.
2. Mix the dry ingredients in a bowl : Almond flour, baking soda, baking powder, salt and psyllium.
3. Mix in a second bowl : Coconut oil, golden erythritol and vanilla extract
4. Add the chia and mix to get an homogeneous texture.
5. Add the dry ingredients and the chocolate chunks in the mixture. Cover and refrigerate for 1 hour or all night.
6. Place parchment paper on a baking sheet. Form 5-6 balls of dough per plate using an ice cream spoon. Space them well.
7. Bake for 8-12 minutes or until top is firm and starting to brown.