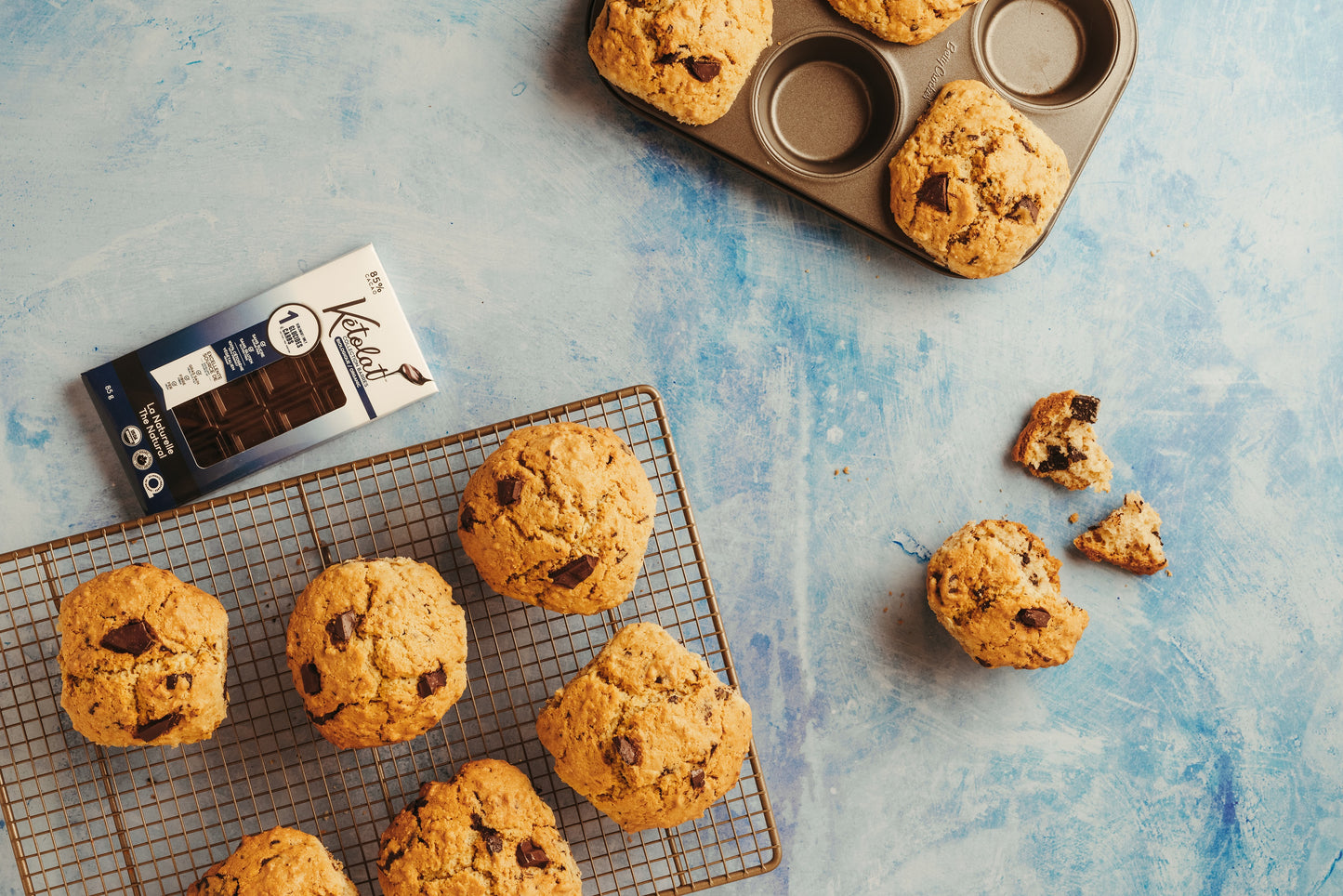 We all knew that a good recipe was in process when our parent brought out the famous hand mixer. Well, this recipe doesn't say otherwise however you will probably have as much fun making this preparation as tasting the end result. You will discover vegan and sugar-free muffins that will appeal to the whole family if you don't decide to keep everything to yourself!
Ingredients :
6 tsp of chia + 90ml of water
1/2 cup of chopped Ketolat chocolate
* Combine the chia seeds and water in a small bowl and wait 10 to 15 minutes to get a texture that will replace eggs.
Preparation :
1. Preheat the oven to 350 ° F.
2. Squeeze the grated zucchini in a cheesecloth to remove excess water.
3. In a bowl, whisk together the chia mixture, oil and vanilla. Add the zucchini and mix well.
4. In another bowl, combine the spices, almond flour, erythritol, baking powder, psyllium and salt.
5. Slowly add the dry ingredients to your chia preparation with a hand mixer until the mixture is well combined.
6. Add Ketolat sugar-free chocolate chunks and mix gently.
7. After puttin oil on your muffin compartments, you will need to fill them with your mixture using a spoon.
8. Bake for approximately 30 minutes.
9. Enjoy warm