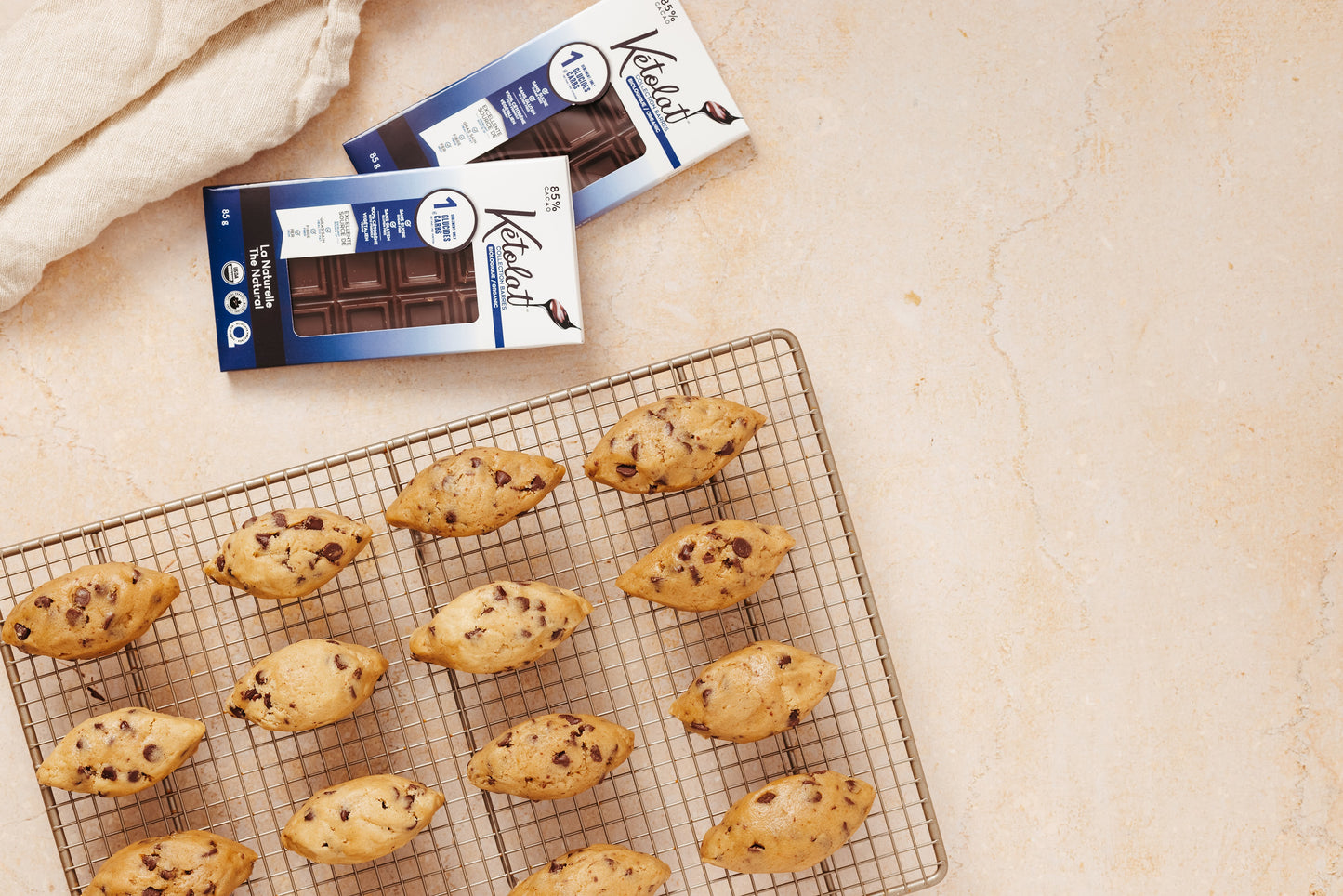 A raw cookie dough should be an unforgettable dessert, especially at major events like the NFL SuperBowl. Forget the chicken wings and cheese sticks and go straight to dessert! This recipe will wipe away your tears if your favorite team gets led to the 4th quarter. Vegan, sugar-free and guilt-free pleasure will be your watchwords.
Ingredients :
1/4 cup of Ketolat chocolate chunks
Preparation :
1. Cut the pieces of Ketolat chocolate.
2. Combine all the ingredients until a homogeneous and compact texture.
3. Shape the raw cookie dough into a football shape.
4. Add Ketolat Chocolate Fondue Mix (Optional)
5. Let to rest in the fridge for 15 minutes.