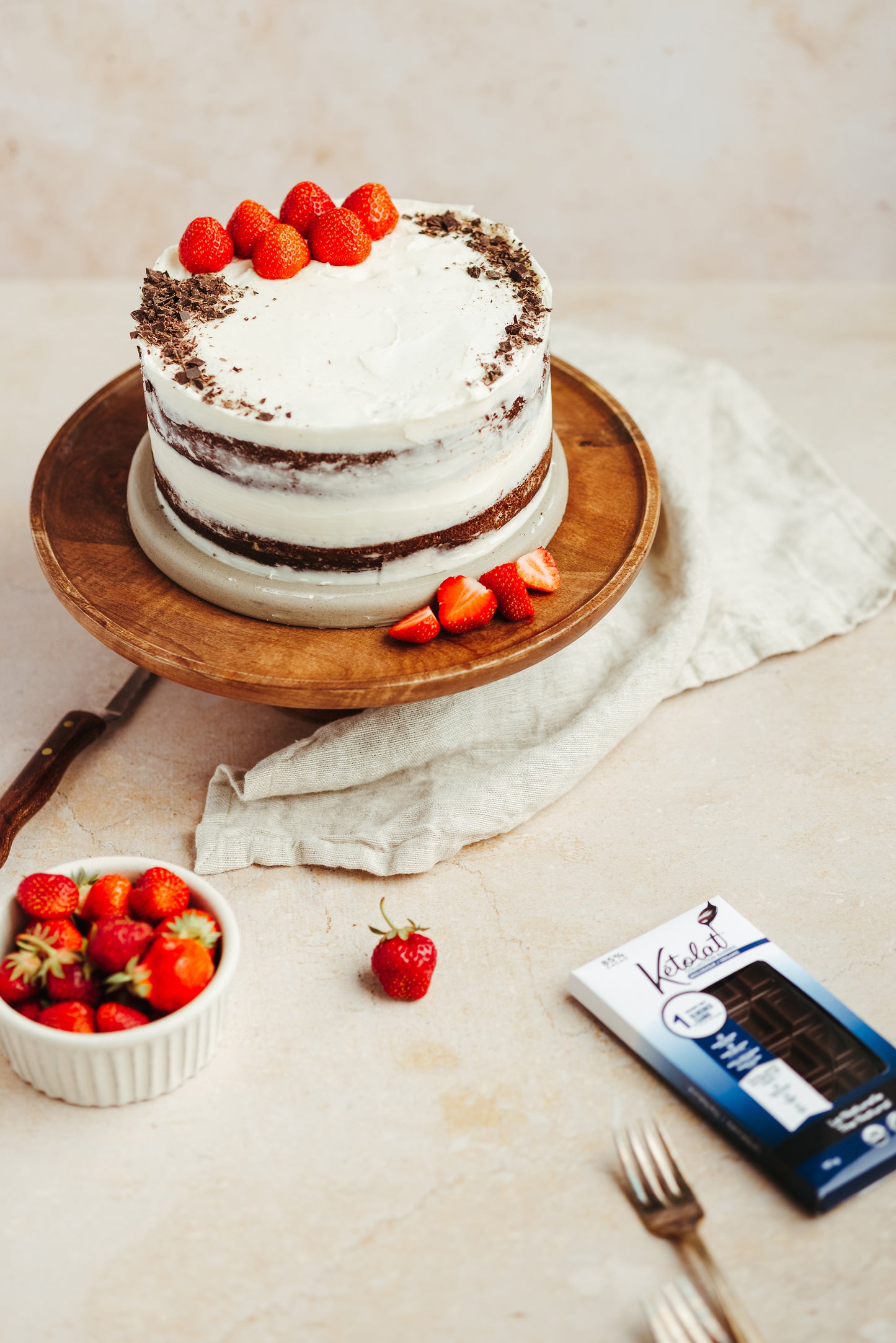 Have you ever heard of a cake made ''naked cake'' style? A very interesting and eye-catching way to enjoy a cake, again without the sugar! We wanted to combine beauty and efficiency while giving you what your taste buds crave by offering you in our way, a naked cake that is on the way to stay.
Ingredients :
Cake
675g of Ketolat chocolate chunks
1 tsp. vanilla (optional)
Icing
1 1/2 cup Kétolat erytritol powdered
Steps :
Cake
1. Preheat the oven to 350 ° F.
2. Melt the chocolate in a double boiler.
3. Separate the egg yolks from the egg whites.
4. Mix the egg whites with erythritol.
5. Mix one egg yolk at a time into the melted chocolate mixture.
6. Fold the egg white mixture into the chocolate mixture on 4 occasions until the mixture is smooth.
7. Grease 3 molds 9 inches in diameter with butter.
8. Pour the preparation evenly into the 3 molds.
9. Bake for 12 to 18 minutes in the oven.



Icing
1. Mix all the ingredients to give a nice smooth texture.
2. Spread the mixture on top of the 3 cakes.
3. Put together the 3 pieces to make a single cake.
4. Cover the top of the cake with icing and very thin and uneven the side of it.

5. Cut small strawberries to add on top.