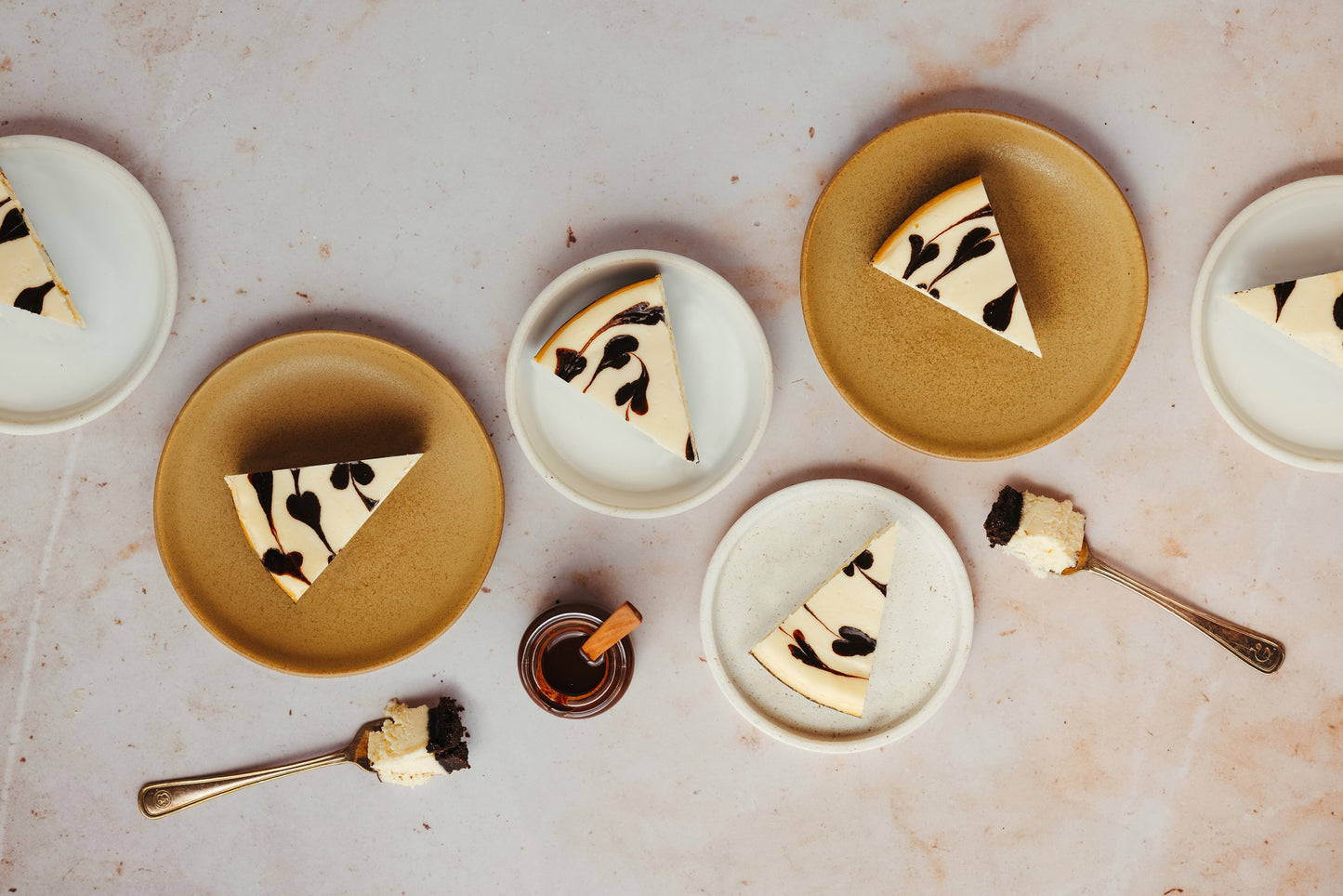 Cheesecake has always been my little sin. Its title and looks always made me think its composition was harmless until I was old enough to realize that its wonderful taste could only be described by certain ingredients that are unwanted by our body. So I made the decision to present you with a sugar-free cheesecake that you and your kids will love!
Ingredients :
Crust
25g Ketolat chocolate fondue
60g cocoa nibs
70g almond butter
3/4 cup of almond powder
1/2 cup almonds
1/3 cup pecans
3 tbsp erythritol powder
* Mix all the ingredients until you get a crunchy dough.
Cheese filling
3 blocks of 250g softened cream cheese
3/4 cup powdered erythritol
6 tbsp sour cream
3 eggs
1 tbsp natural vanilla
Preparation :
Crust
1. Preheat the oven to 350 °F.
2. Wrap the base and outer sides of a springform pan in aluminum foil, letting it hang upwards.
3. Double the paper.
4. Mash crust mixture in bottom of springform pan with fork.
5. Bake for 10 minutes.
6. Let it cool.
Cheese filling
1. In a food processor, mix the cream cheese with the erythritol.
2. Add the rest of the ingredients and mix until the mixture is smooth and homogeneous.
3. Using a spatula, scrape the sides a few times.
4. Pour the preparation over the crust.
Final steps
1. Preheat the oven to 325°F.
2. Place the cake in the springform pan.
3. Place the springform pan in a large roasting pan and fill it with hot water that will be 1/3 the height of the sprinform pan.
4. Bake for 1 hour and 20 minutes or until a thermometer inserted in the center of the cake reads 150° F.
5. Remove the cake from the double boiler along with the foil.
6. Let the cake cool for 40 minutes at room temperature, then cover and refrigerate for a few hours (4 hours or more).
7. Place the cake in the freezer 2 hours before placing the chocolate fondue on top.
8. Pour the Ketolat chocolate fondue and put back in the fridge for 30 minutes before serving.